Chemotherapy-Resistant Neuroblastoma
Solving Kids' Cancer UK with partners; Zoe4Life, Solving Kids' Cancer in New York, Oscar Knox Fund, Merryn Lacy Trust and Joining Against Cancer in Kids (J-A-C-K) have awarded £500,000 to the Children's Hospital of Philadelphia (CHOP) and collaborating institutions for research into identifying and treating neuroblastoma in newly diagnosed children that is resistant to current standard chemotherapy.
The study spanning two years leading to the design and development of a new clinical trial will involve a trans-Atlantic collaboration of researchers from CHOP; Icahn School of Medicine at Mount Sinai; Institute of Cancer Research, London; Texas Tech University Health Sciences Center; Seattle Children's Hospital and Princess Máxima Center.
Indolent or refractory neuroblastoma is a clinically well-known subtype of the disease that shows little or no response to currently available first-line treatments, remaining stable for some time before eventually beginning to progress. It often affects older children and young adults, giving them a prolonged battle with the disease with very poor overall survival. Until now, this group of patients has been somewhat overlooked within research, with most options for innovative treatments being as part of non-specific trials designed for cases of relapsed or refractory neuroblastoma- often showing little benefit for those with indolent disease. A major hurdle to improving outcomes for these patients has been the inability to define this type of disease at a molecular level to enable them to be identified at diagnosis – an obstacle this new research is seeking to address.
In light of these most difficult patient circumstances, our 2019 International Neuroblastoma Research Initiative called for proposals specifically targeted to find solutions for refractory disease, to our knowledge the first of its kind to focus solely on this group of children.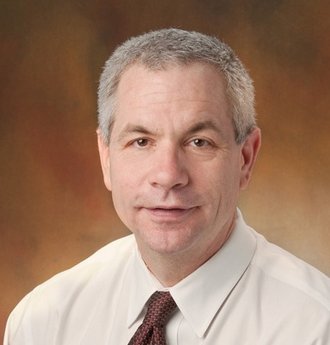 Within this project, the researchers have 3 key aims to address the unmet needs of these children and young people; firstly, to develop a clinical tool which can detect biomarkers for indolent neuroblastoma, with hopes to use this to identify these patients at diagnosis. This will be based on so-called Telomere Maintenance Mechanisms that drive tumour growth, in particular Alternative Lengthening of Telomeres (ALT) and ATRX. In conjunction to this they will create robust laboratory models of the sub-group which do not currently exist and will provide a strong basis for any future research in this area. Finally, they will look at preclinical testing of small molecule therapies in combination with existing immunotherapy in the hopes of finding better responses from the highly treatment-resistant disease. At the end of two years the team hope to have a new clinical trial for this group of patients ready to take forward for funding.
The research team have clear intent to develop the results into clinical trials focused on indolent neuroblastoma, with collaboration from Dr Julie Park, Director of the New Approaches to Neuroblastoma Therapy consortium and Prof. Max van Noesel from the Princess Máxima Center. As a charity that is committed to bringing new treatments to the clinic, providing hope for families, we are incredibly excited to see how this project progresses.
Solving Kids' Cancer are incredibly proud and grateful for the collaboration from Zoe4Life, Solving Kids' Cancer in New York, Oscar Knox Fund, Merryn Lacy Trust and Joining Against Cancer in Kids' (JACK) to improve the outcomes for children and save more young lives.