Thank you for your interest in job opportunities at Solving Kids' Cancer UK. Solving Kids' Cancer UK is a very special charity with a dedicated and passionate team, united in our vision where no child dies from the childhood cancer neuroblastoma or suffers due to the treatment they receive.

We are proud of our parent-led ethos which means that we have parents with lived experience of neuroblastoma working at every level of our charity, from volunteer to employees and within our Board of Trustees. This means that the work of our charity is always informed by those who have first-hand experience of neuroblastoma and ensures we remain focused on addressing the challenges faced by the people who need our support most.

Community and Events Fundraising Officer (fixed term)
Join our Fundraising and Engagement Team, working with our amazing community and creating exciting events to help support children and their families affected by neuroblastoma.
Read more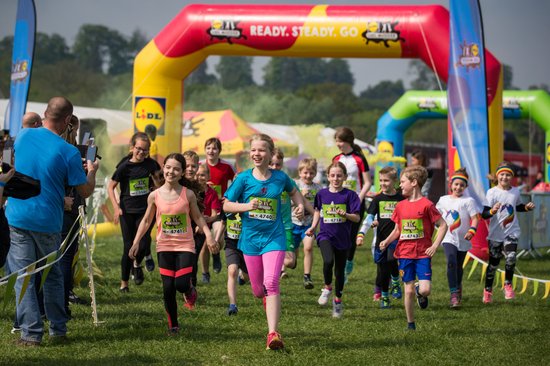 Volunteering
We are very grateful to those who support our work for children and families voluntarily. If you're interested in supporting our administrative work, or have a specific skill set you could lend, we welcome you to get in touch to explore opportunities. All volunteers must go through an application before starting in their roles. Contact us at info@solvingkidscancer.org.uk, or through our online form.
About Solving Kids' Cancer UK
We are striving for better outcomes for children affected by neuroblastoma both now and in the future through our three key pillars of work - Research, Support and Awareness.
Our organisation is passionate about speeding up pioneering clinical research to save lives and improve outcomes for children. Our Family Support Service provides emotional, practical and financial support, impartial information on the latest treatments available and supports families to access their choice of treatment options for their child. We are advocates for children and families affected by neuroblastoma. In every conversation we amplify their voice and ensure their needs are at the heart of all we do. Click through to find out more.