EastEnders star Kellie Bright becomes new Solving Kids' Cancer UK Charity Patron
We are delighted to announce that EastEnders star, Kellie Bright has joined Solving Kids' Cancer UK as our newest Charity Patron.
Kellie has enjoyed a glittering acting career and has been a prominent part of the BBC's EastEnders cast for 10 years, playing Linda Carter. She has had leading roles in the 90's comedy The Upper Hand, Bad Girls, Da Ali G Show and the Only Fools and Horses prequel, Rock and Chips. She was also runner-up in Strictly Come Dancing in 2015. Kellie joins the charity at an exciting period of its growth, with a new strategy having been announced last year, as well as a recent campaign calling on the government to fund clinical trials into neuroblastoma.
Kellie's involvement with Solving Kids' Cancer UK began towards the end of 2022 in what she describes as a 'divine moment'.
Kellie was visiting her cousin on the oncology ward at University College Hospital in London and, the following day in a park, she was introduced to a Solving Kids' Cancer UK member of staff who asked if she would like to support the charity. Kellie immediately said 'yes'.

Incredibly, Kellie rallied up 22 of her fellow EastEnders cast members to sing and share their time to meet families affected by childhood cancer and supporters at our Christmas Carol Concert.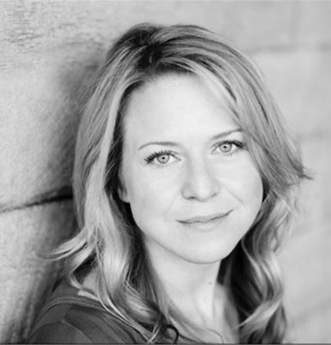 In her role as Patron, Kellie's heart and drive will provide Solving Kids' Cancer UK with further momentum as we strive for better outcomes for children and families affected by neuroblastoma, both now and in the future.
Kellie will be attending Solving Kids' Cancer UK events in the coming months so be sure to keep an eye on our social media accounts for further updates.
For more information, contact communications@solvingkidscancer.org.uk.