Nick Bird wins Charity Chair of the Year

Nick Bird, our wonderful Chair of Trustees, has been awarded the Charity Chair of the Year at the Third Sector's 2022 national awards.

Nick has been Chair of Trustees at Solving Kids' Cancer UK since 2018, after first becoming involved in the charity when his youngest son, Adam, was diagnosed with neuroblastoma in 2009.

Nick said of his award: "Despite every effort to play it cool, I couldn't hide my delight as they announced my name. It always means something for other people to recognise your efforts. I'm fortunate that Solving Kids' Cancer UK has such a wonderful team of staff and trustees, being Chair is an enormous privilege. Of course, the only reason I'm doing any of this is because of Adam and so this award is for him really, he made me the person I am today."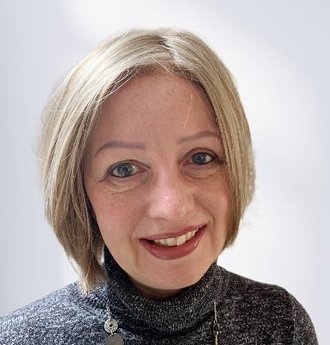 Despite enormous efforts to save him, Nick's son, Adam, tragically passed away in 2013. Since then Nick has dedicated his time to activities relating to research and advocacy on behalf of other children and families affected by neuroblastoma. In 2016, Nick joined Solving Kids' Cancer UK's Board of Trustees, becoming Chair in 2018. Through his leadership, the charity implemented a robust strategic plan with a focus on improving the outlook for children in the UK diagnosed with neuroblastoma.
In addition to guiding and leading the board, Nick also serves as Solving Kids' Cancer UK's Research Director on a voluntary basis, working closely with the charity's Scientific Advisory Board and research team. Through his leadership, Solving Kids' Cancer UK has become a respected and well-recognised brand associated with mobilising clinical research which brings direct benefits to children facing neuroblastoma.
Nick leads with compassion, tenacity and empathy, whilst remaining wholly focused on our vision for a future where no child dies of neuroblastoma or suffers due do the treatment they receive. It is an honour to work with Nick and we can't think of a better way to celebrate and recognise his dedication to children and families.