Solving Kids' Cancer UK and SpecialEffect announce new annual event, British Racing Greats
1 June 2023
Games industry charity, SpecialEffect and Solving Kids' Cancer UK announce a new annual fundraising and awareness event called British Racing Greats, taking place this year on Thursday, 1 June, at Donington Park Circuit. British Racing Greats, working in partnership with Supercar Driver, whose team are renowned for their annual Secret Meet at Donington, is a first-of-its-kind track event, celebrating the greatest racing games ever made.
Racing studios and games companies across the UK are already confirmed to participate, including Sumo Group, Playground Games, Electronic Arts, Sega, Codemasters, Lucid Games, NaturalMotion, Hutch, Escape Technology, Stainless Games, Criterion, Motorsport Games and many more. Every significant racing franchise developed in the UK over the last 30 years will be celebrated and represented. Each of the pit-lane garages will be adorned with memorabilia, merchandise and real world cars from the greatest games of our generation, including Need for Speed, Forza, Sega Rally, OutRun, Colin McRae Rally, Assetto Corsa, Sonic Racing, CSR Racing, Rebel Racing, Top Drives, and Formula 1.
Racing game-inspired cars will take to the Donington track for parades and demonstrations throughout the day. There will also be time dedicated for guests and sponsors to drive their own cars on track. Passenger laps will be offered from celebrity drivers and manufacturers will also have their latest supercars on display and available to test drive on track. Expect to see everything from Formula 1, Rally, Hypercars, Touring, GT and Nascar represented. Maybe even the Batmobile and other surprises. British Racing Greats will be hosted by Jodie Kidd and Ben Collins (aka The Stig) and is supported by headline sponsors and partners across the industry. It expects to raise much needed funds for both charities, while also giving its guests and sponsors the most memorable and unique day imaginable.
With demand for the charity's services continuing to rise, SpecialEffect's Founder and CEO Mick Donegan explains the significance of the event:
"SpecialEffect are thrilled to be able to be supported by and be part of British Racing Greats and be building what we hope will become an annual celebration of the UK games industry and its dominance in the racing genre. Funds raised from British Racing Greats will enable our work to bring the joy of video games to physically disabled people across the world. Our team is facing an ever-increasing demand for all of our services – accessibility advice, assessments, the expansion of resources such as gameaccess.info, our DevKit and our Eye Gaze Games website – and the generous support of the games industry in securing the future of these life-transforming, free-to-access initiatives is hugely appreciated."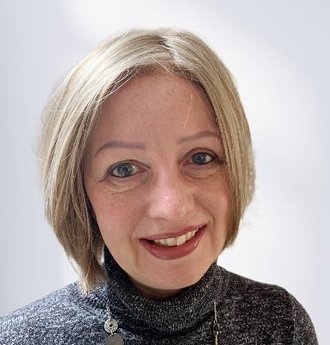 Darren Mills, from event organiser and key sponsor, Sumo Group, comments on why the event is so exciting:

"We've chosen Donington Park Circuit and 2023 as the place and date for the inaugural British Racing Greats as a nod to Sega's sponsorship of the first and only European Formula 1 Grand Prix to be hosted in the UK. An event made even more iconic when Ayrton Senna received the winner's trophy, in the design of Sonic the Hedgehog. To be back at Donnington 30 years later, almost to the day, to celebrate the UK studio who have consistently dominated the racing game genre, is going to be very special. I'm thrilled that with the help of our incredible sponsors and supporters, we'll have the opportunity to raise a lot of awareness and much needed funding for SpecialEffect and Solving Kids' Cancer UK."

Jodie Kidd, model, TV personality and racing driver explained why she's signed up to support the event:

Whilst most of the sponsorship and event garage packages are now sold, if you'd like to be involved in British Racing Great, or for more details, contact Aimee@supercar-driver.com